Welcome to

Throughout Queensland, Meals on Wheels vision is to build independence to nourish
the lives of individuals and strengthen communities.
Our purpose is to enable people to continue to live independently by providing
meals, social contact and services that support their wellbeing, health and safety.

VOLUNTEERS NEEDED – Click here to find out more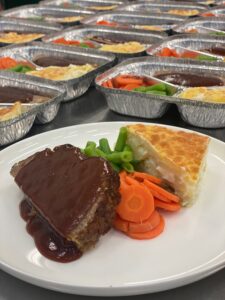 FRESH AND NUTRITIOUS MEALS PREPARED DAILY
Our hardworking Chefs and Kitchen Volunteers prepare more than one hundred meals per day for our Clients.
Whether you prefer a cold salad or a hot meal, our continuous Menu ensures that you receive a variety of nutritious, fresh meals delivered daily from Monday to Friday. We are able to cater to dietary requirements including Vegetarian, Gluten Free, cut up and Vitamised meals.
We deliver meals in North Rockhampton, South Rockhampton, and Gracemere.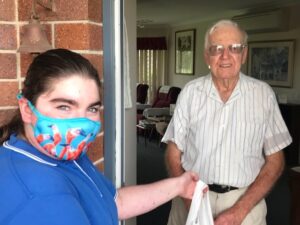 OUR AIM
Our Aim at Rockhampton Meals on Wheels is :
To provide a quality nutritious meal delivered to your door
To monitor the safety and well-being of our clients
To provide a service that brings people together
To enable the client to remain living at home for as long as possible
To maintain and enhance Clients' independence and quality of life
To prevent early or inappropriate admission to a hospital, hostel or nursing home