Fresh Meals every day
Our Meals consist of either a Hot Meal or a Cold Meat and Salad and three accompanying side dishes. Consumers may select from Soup, Juice, Milo, Dessert or Fruit Salad. Sandwiches and Frozen Meals are also available to add to your meal selection at an additional cost. Special Dietary requirements are available.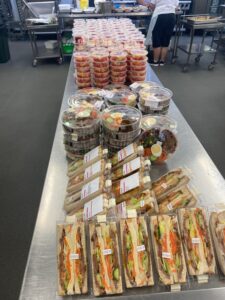 Cost

NDIS / Home Care Packages Pricing:
If you would like to pay for meals out of your NDIS or Home care package, please contact your provider for pricing.
Menu
Our 6 week continuous Menu contains daily meal choices and is selected to ensure Consumers are given nutritional meals that support individual requirements.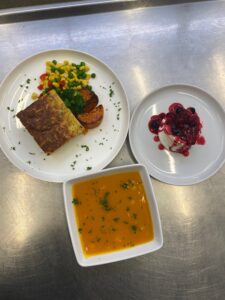 Weekend Service
Meals are prepared fresh each day in our Berserker St Kitchen from Monday and Fridays. We do not prepare meals or deliver on Weekends, however we are able to provide Frozen Meals for the weekend. These are delivered on Fridays or can be collected from our service at 350 Berserker Street North Rockhampton.
Public Holidays
Our Service does not operate on Public Holidays. If required, consumers are provided with a Frozen Meal for the Public Holiday which are delivered the day prior to the Public Holiday. Consumers are given the option to select whether they wish to receive a meal for the Public Holiday prior to delivery.